WHO WE ARE
We believe in solutions through simplicity.
Lane Shark's mission is to simplify your workload by offering products and support that keep you moving forward efficiently. We believe the road to success should be a clear one, and we can help. We proudly utilize American parts and labor, and place a high value on genuine relationships with our community including our dealers, customers, vendors and employees.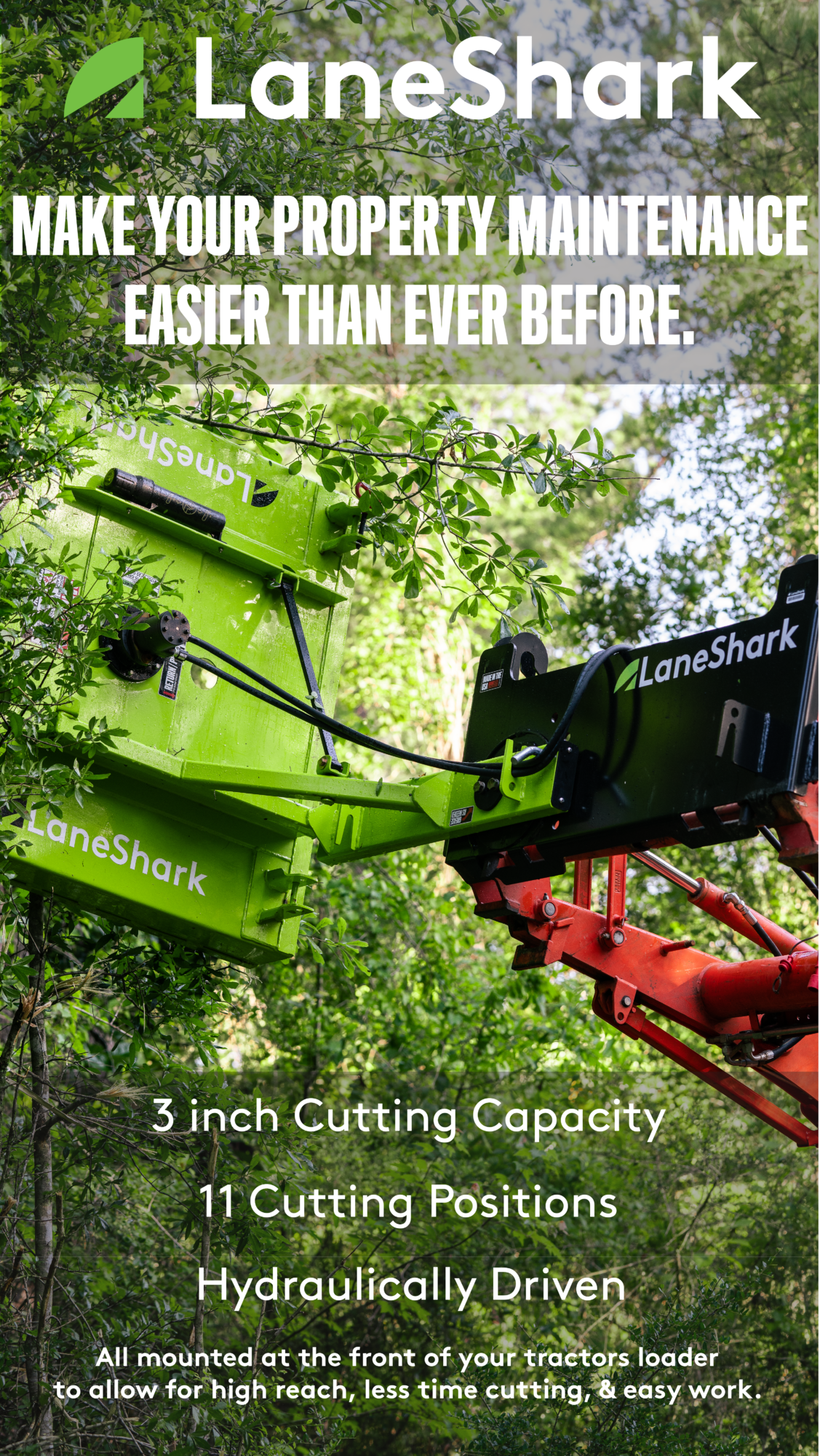 When Travis had the idea for Lane Shark, he remembered all those weekends at the hunting club cleaning up old overgrown roads and trying to cut just the right limb out of the way so as to not miss a once in a lifetime buck. His solution was to develop a tractor driven rotary cutter that could tackle the hardest to reach limbs at any angle. Before Lane Shark, these implements were only available at a commercial scale, but now, any landowner with a small to mid-size tractor can maintain their property with the same efficiency and ease.
Brush clearing and land maintenance traditionally meant spending countless hours with a pole saw or some other hand tool. Travis knew there had to be an easier way. So together with his dad, William, and his stepfather, Terry, they set out to create the perfect solution – the Lane Shark was born. With a regular pole saw, he was looking at about 10 yards an hour, but with Lane Shark, the comparison is almost unbelievable. Lane Shark was able to cut roughly a mile of overgrown vegetation and brush in the same amount of time. With this breakthrough, they knew that Lane Shark was something that landowners across the country could use.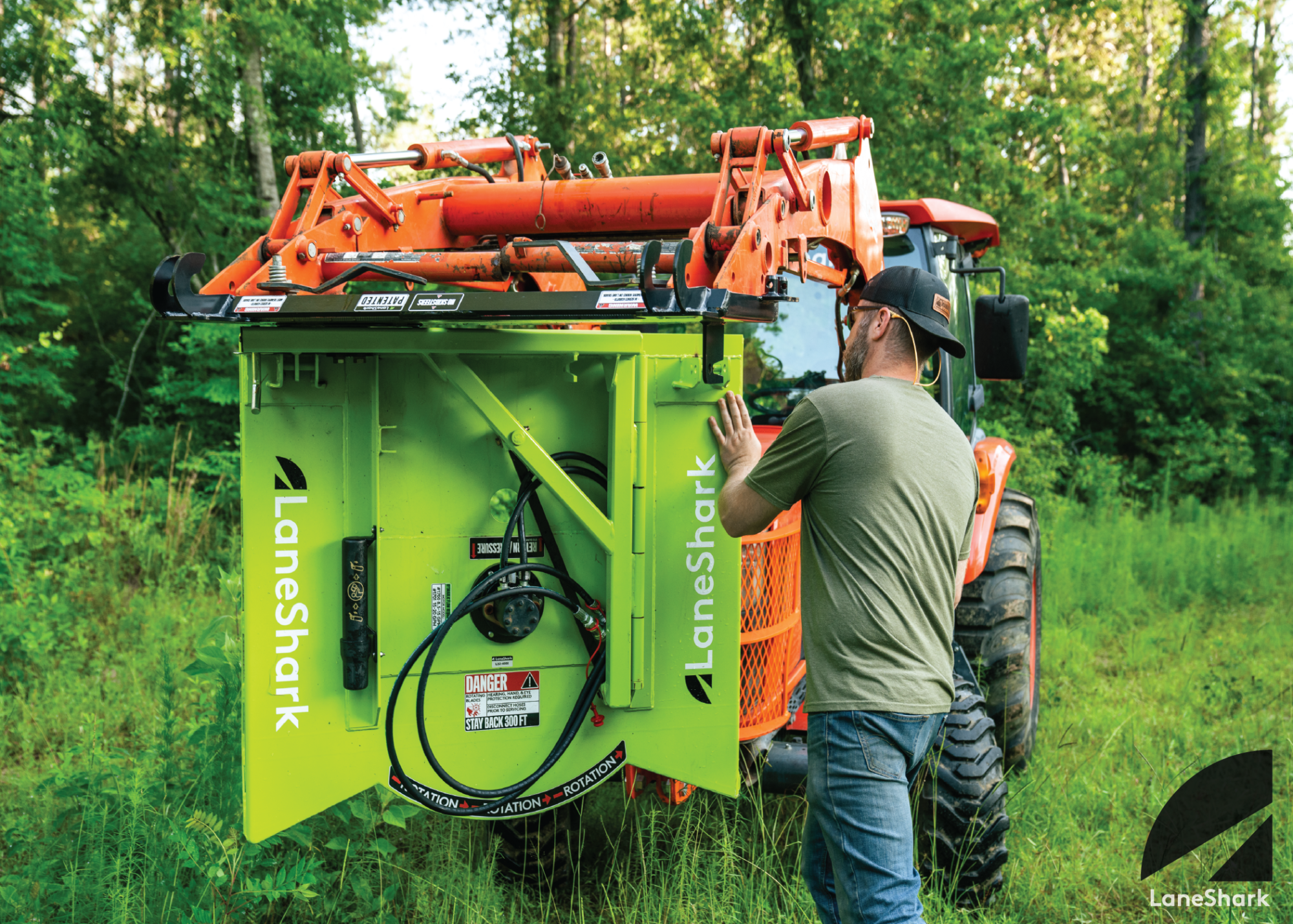 Today there are over 250 dealers across the country who have joined the Lane Shark family. We believe maintaining your land doesn't have to be difficult or time-consuming. Lane Shark can be your solution to make the process safer, more comfortable, and free up your time to focus on what matters most.