IT MAY BE SMALL, BUT IT REPRESENTS A HUGE LEAP IN VALUE
We introduced the zero-turn mower to a whole new breed of owners when we introduced the MZ. Bringing the combination of solid steel construction plus incredible priced power — all hallmarks of a Bad Boy Mower — and rolled into one durable, fun-to-drive and inexpensive zero-turn.
Now, sporting the same larger and stronger frame as our ZT Elite and MZ Magnum, we're putting even more distance between our biggest value mower and the competition. We're proud to bring the revolutionary MZ to market — because everybody deserves a better finish cut. It's a breakthrough mower at an even bigger breakthrough price.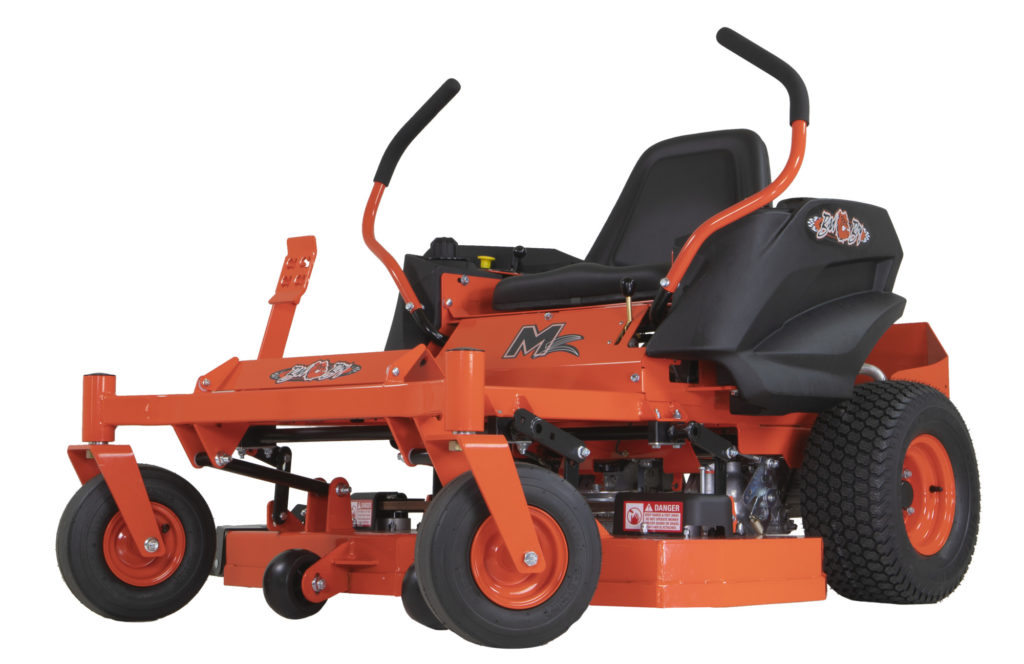 MOWER SPECIFICATIONS

Cutting Width
42″
Cutting Height
1.5″ – 4.5″ with Deck Height Control System
Blades
7/32″ x 2 1/2″ x 14 1/2″, High Lift, Heat Treated
Lift and Height Adjustment
Foot-Assist Manual lift with Dial-Style height adjustment. Optional electric lift
Blade Belt
Single V-Belt Spring Tension
Anti-Scalp Rollers
2 Front
Deck Flotation
Floats On Four 1/4″ Deck Hangers
Deck Thickness
3/16″ Thick Solid Steel
DRIVE SYSTEM SPECIFICATIONS

Transmission
Dual Integrated Hydrostatic Transaxle
Pump Drive
Integrated Axial Piston Pump & Motor w/Gear Reduction
Wheel Drive
Integrated with Gear Reduction
Hydrostatic System Oil
20W50 Motor Oil
Hydraulic Filter
–
Pumps
EZT Integrated Unit
Hydraulic Coolers
7″ Cooling Fan Per Unit
MOWER DIMENSIONS

Weight
656 lbs.
Overall Height
42″
Overall Width
Chute Up/Chute Down

4200

 – 47″ / 56″
Overall Length
76″
Tire to Tire Width
41″
Tires – Front
11 x 6.0 – 5 Smooth Tread
Tires – Rear
18 x 8.5 – 8 Turf Tread
Steering
Dual Lever Steering, Independent Control
Turning Radius
Zero Turn – Zero Degrees, Turns Within Unit Length
Ground Speed (forward)
Up To 6 mph
Parking Brake
External Cogg Brake